The 10th INMARCO 2018 Raises the Bar Yet Again!
India's most renowned event on Shipping and Marine Industry, International Maritime Conference & Exhibition 2018 (INMARCO) successfully concluded its 10th edition on a high note. The event took place from 1st to 3rd November 2018 at The Lalit, Mumbai, India.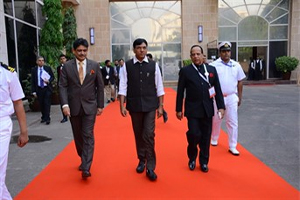 From left to right: Capt. Anoop Sharma (President, INSA and CMD, SCI); Guest of Honour, Shri. Mansukh Mandaviya (Union Minister of State for Shipping) andMr. S. M. Rai (Chairman, INMARCO Organising Committee) during Guard of Honour Ceremony.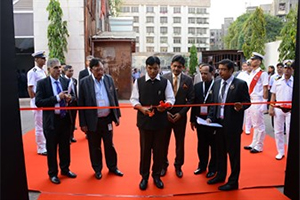 Shri. Mansukh Mandaviya inaugurating the 10th INAMRCO.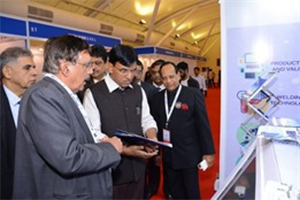 Shri. Mandaviya at the exhibition area during the event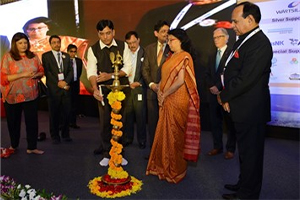 Lamp lightening ceremony at the event. In pic: Shri. Mansukh Mandaviya and Dr. Malini Shankar (Director General of Shipping).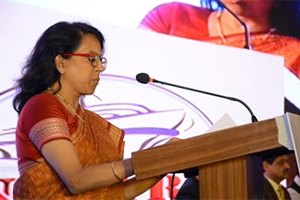 Dr. Malini Shankar speaking out about the Industry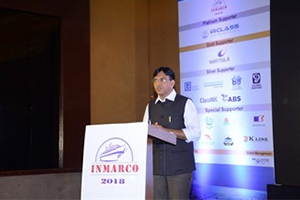 Shri. Mansukh Mandaviya sharing his thoughts with the audience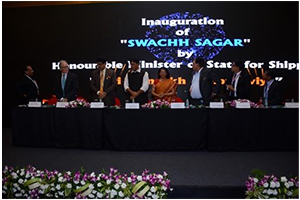 The Hon. Minister inaugurated the 'Swacch Sagar' – Online Port reception facility portal, jointly developed by The Director General of Shipping and The Indian Register of Shipping.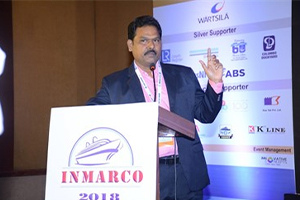 Mr. B. R. Shekhar (Chief Surveyor, Govt. of India) explaining the working of the 'Swachh Sagar' Portal to the audience.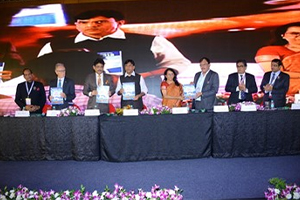 The INMARCO 2018 Souvenir was jointly released by the Hon. Minister and the Guests of Honour.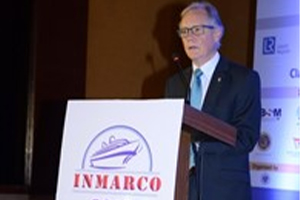 Key note address by Mr. Arthur Bowring (Ex-MD, Hong Kong Ship Owners Association)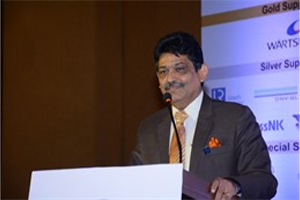 Speech by Capt. Anoop Sharma (President of INSA and CMD of SCI)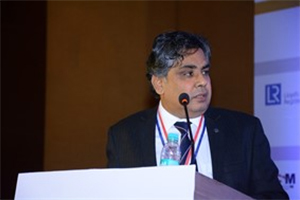 A brief speech by Mr. C. V. Subba Rao (President, IMEI) about adopting technical changes in the industry.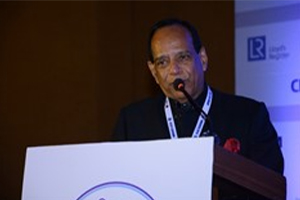 Concluding remark and vote of thanks by Mr. S. M. Rai (Chairman, INMARCO Organising Committee)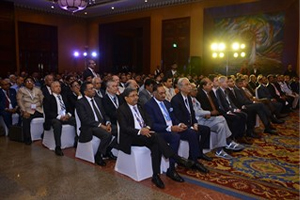 Industry's thought leaders, decision-makers and cadets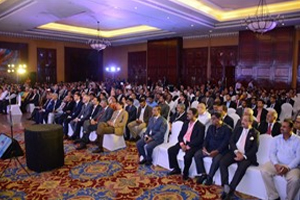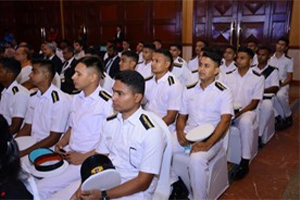 A New Initiative – First Time in INMARCO "Student Session"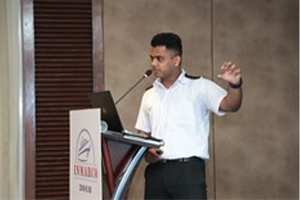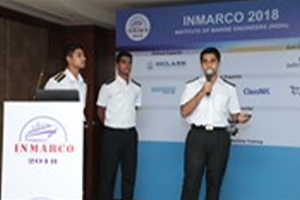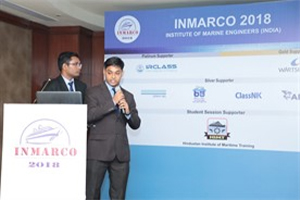 Students presenting the Technical Papers
The Event Boasts of Wide Range of Exhibitors and Visitors from the Industry
Some Glimpses of the Exhibition Area…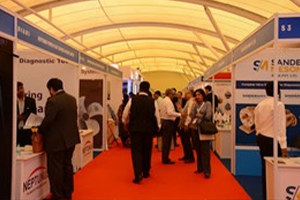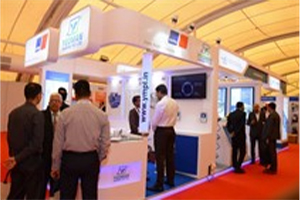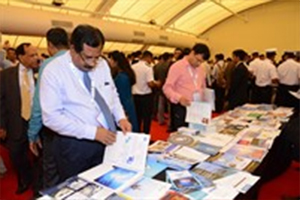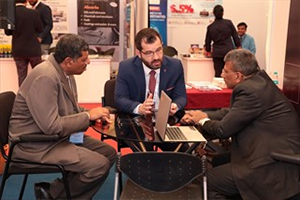 Think-tankers Galore at INAMRCO 2018!
The various Technical Sessions during INMARCO emphasised on the technological advancements, trends, issues and solutions. The sessions brought together many thoughts, ideas and well-debated answers on one dais.
Technical Session Glimpses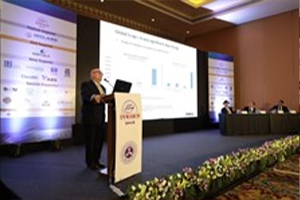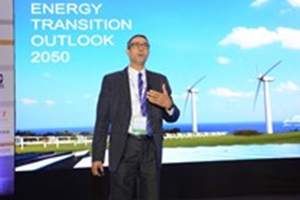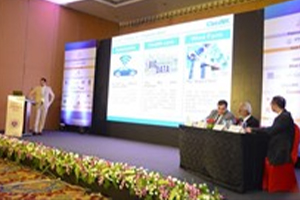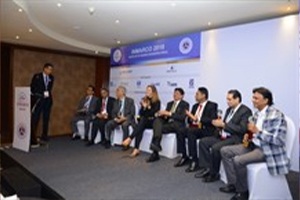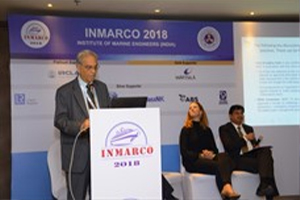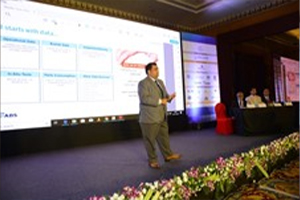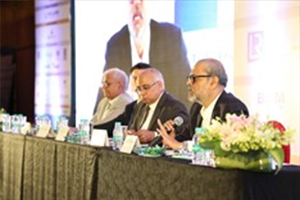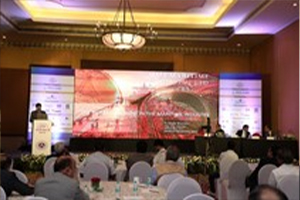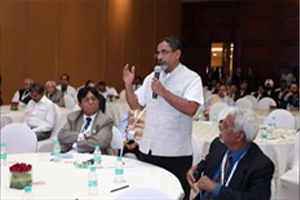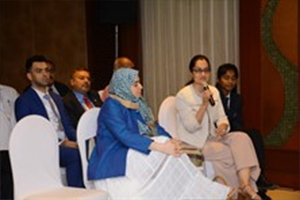 Some more from INAMRCO 2018…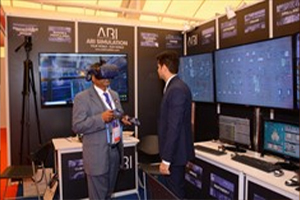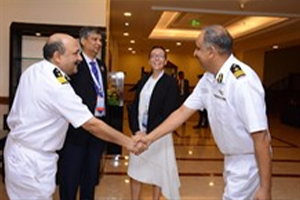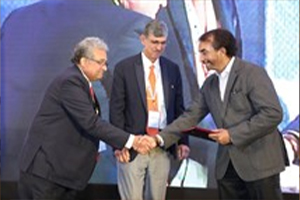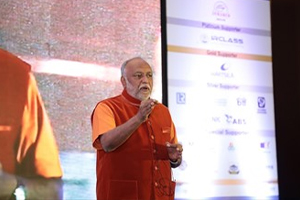 Swami Sukhabodhananda giving away the motivational speech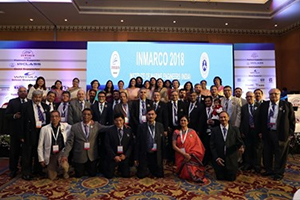 Overall, INMARCO is the sole voice of the industry which aims to take the event a notch higher by truly defining and demonstrating the entire marine and shipping industry covering each facet of it. The event ended with a Net-working dinner for the Marine fraternity.